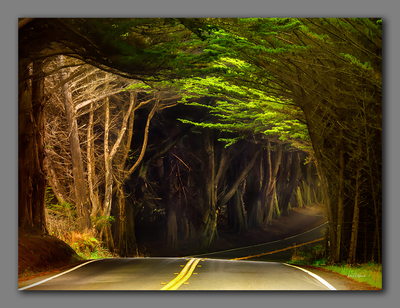 We spend an astounding amount of corporate money creating structures in which people conduct business and pursue community goals. We expect human beings to be creative, to work, and to function at their best in the interior environments of these buildings. And yet, disturbingly often, little attention in maintaining a healthy, stimulating, and inspirational interior space results in their original purpose being dampened.

The simple, yet often overlooked reality, is that art and architecture have measurable effects. Any industry that relies on the productivity of human beings will benefit if we pay attention to this basic principle. Investments in wisely chosen artwork alone result in a more productive, healthy, competitive, and spirited group of individuals. There may even be fewer sick days, and people get along with each other better when surrounded by expressive and moving works of art.

An extensive business might spend millions on structures to house a workforce and then cover the walls with cheap or faded poster images under the guise of cost savings. This is standard practice, even in hospitals, where art could be of enormous benefit. It makes no sense, even in financial terms.

Organizations can reap the benefits of well-chosen art regardless of population size, regional culture, or business model. 

Art is not something we live with, it's something we can't live without.